Commissioning made easy and maintenance taken into account from the design phase.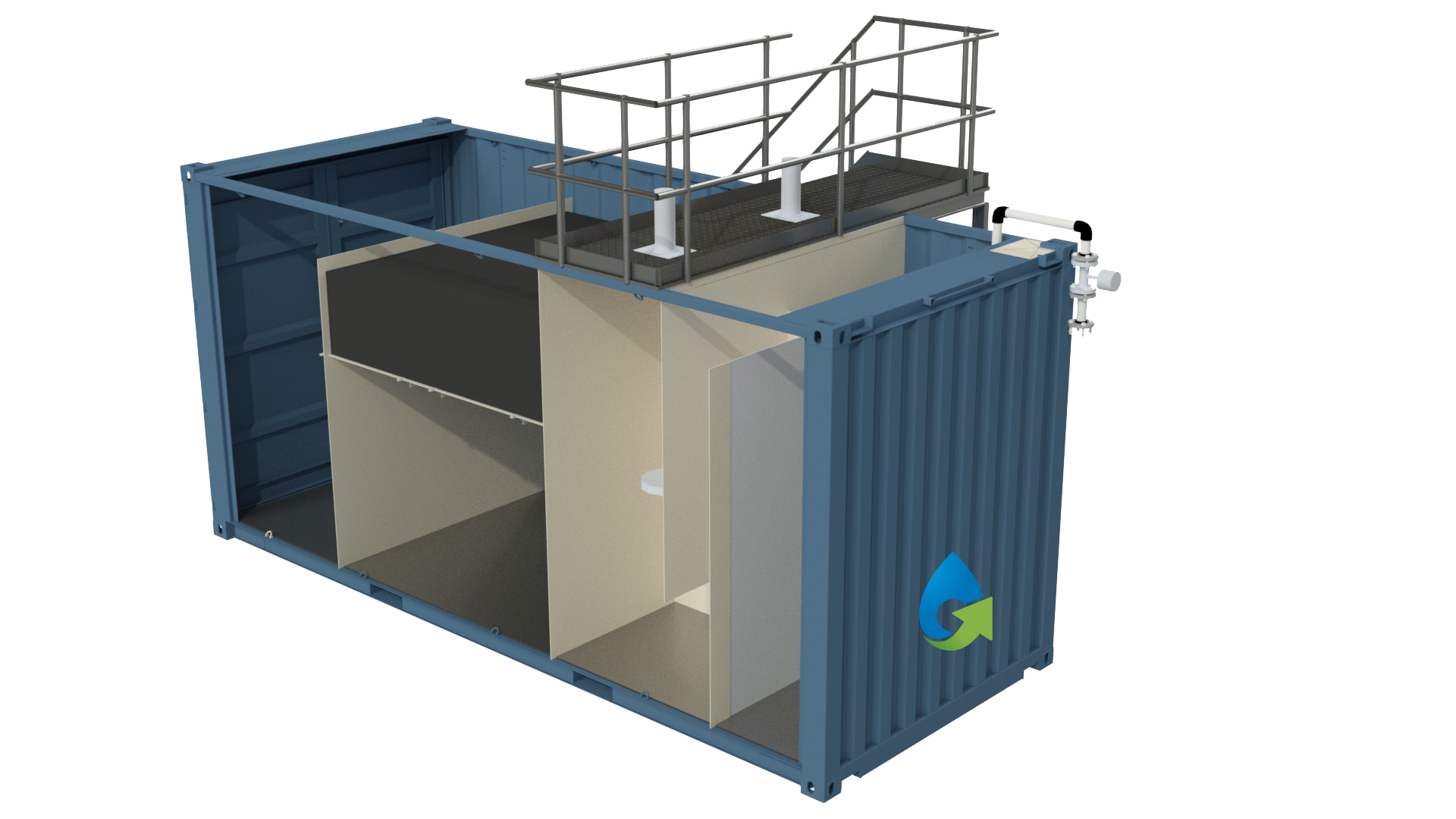 Suitable for the most extreme conditions, this is a first-class solution for a robust, lasting and economical unit.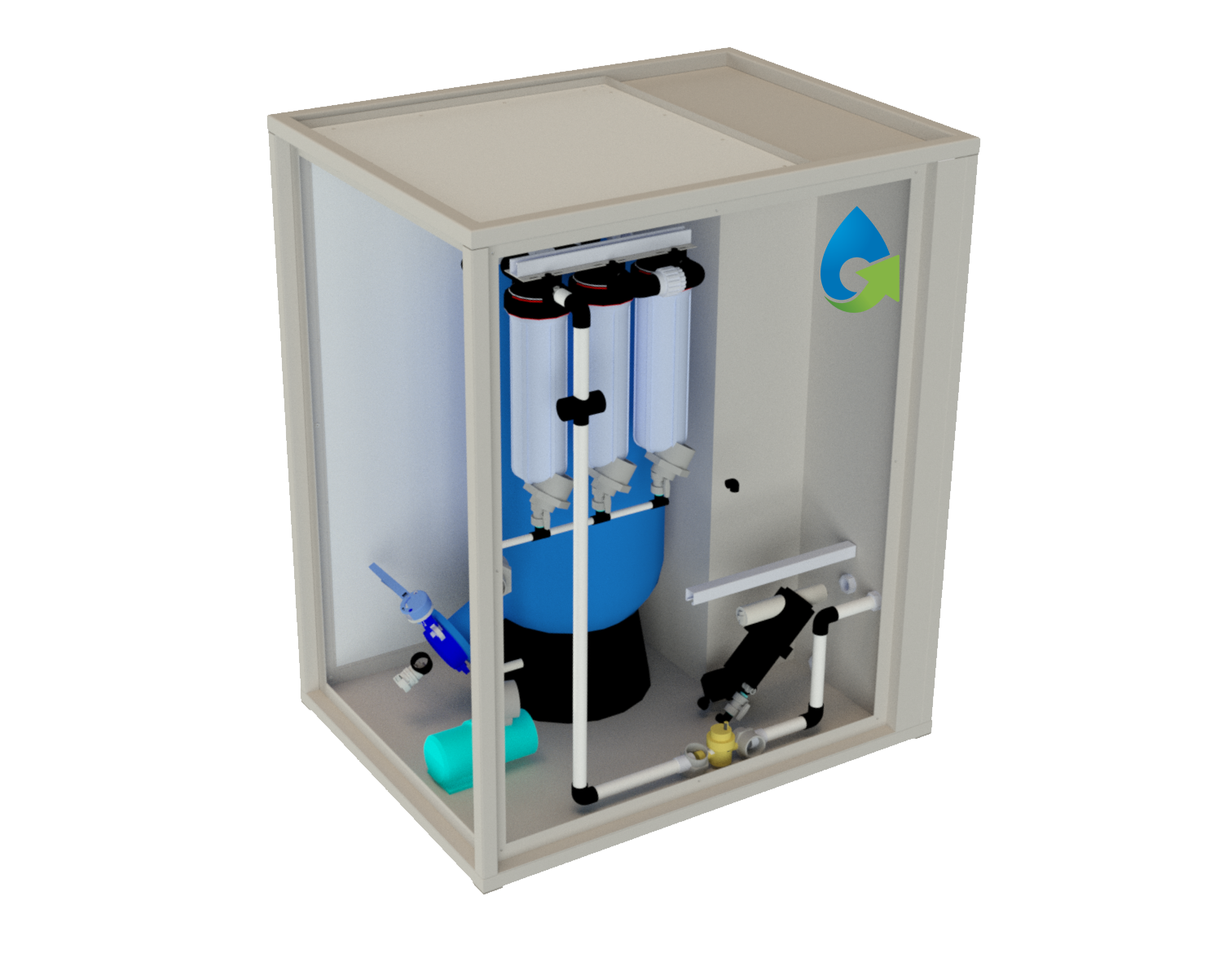 Compact, easily transportable and self-sufficient unit, the Skid is compatible with all drinking water production technologies.
Read more
The solutions that we offer adjust extremely well to variations in the quality of the water to be treated and the quantity of the load that it contains. Our treatment units are integrated into sea containers or mounted on SKIDs thereby reducing production times, installation times on site and civil engineering costs.
Sheet metal work and welding of the hydraulic structures are performed directly inside the container. Waterproofing is ensured by a seal made of special coatings that constitutes a perfectly monolithic block. It prevents water from coming into contact with the structures. The Coatings' properties are always chosen in accordance with the project's specifics (Health compliance certificate, WRAS, aggressiveness of reagents or water, etc.).
Whether in France or internationally, our water treatment experts are available to help you define the treatment unit that will best suits your needs.
 
The advantages of Nomado's solutions

Cost-effective alternative to civil engineering infrastructures and buried facilities
Systems that can be reused and relocated
(worksite bungalows, industrial reorganisation, end of concession)
Portable investment
Possibility to rent, buy back or lease with option to purchase
In-situ production or treatment

Operational and environmental benefits
Multimodal transportation (rail, road, sea, air…)
Simple, fast installation and commissioning
Maintenance by our technicians possible
Easy, rapid dismantling upon project completion
Reduction in carbon footprint
Worksite hazards reduced

Treatment process adaptable to discharge standards
Design in accordance with country standards and regulations
Pre-built and factory tested
Anticipation of the possibility of deteriorated operating conditions (scenario analysis)
Targeted oversizing of critical equipment (pumps, motors, etc.)
Specific job site conditions taken into account (heat, sand, sea, etc.)

"Plug & play" design
Possibility of adding a unit in the event of a variation in load or flow rate
Can be integrated into an existing facility
Understanding how water disinfection works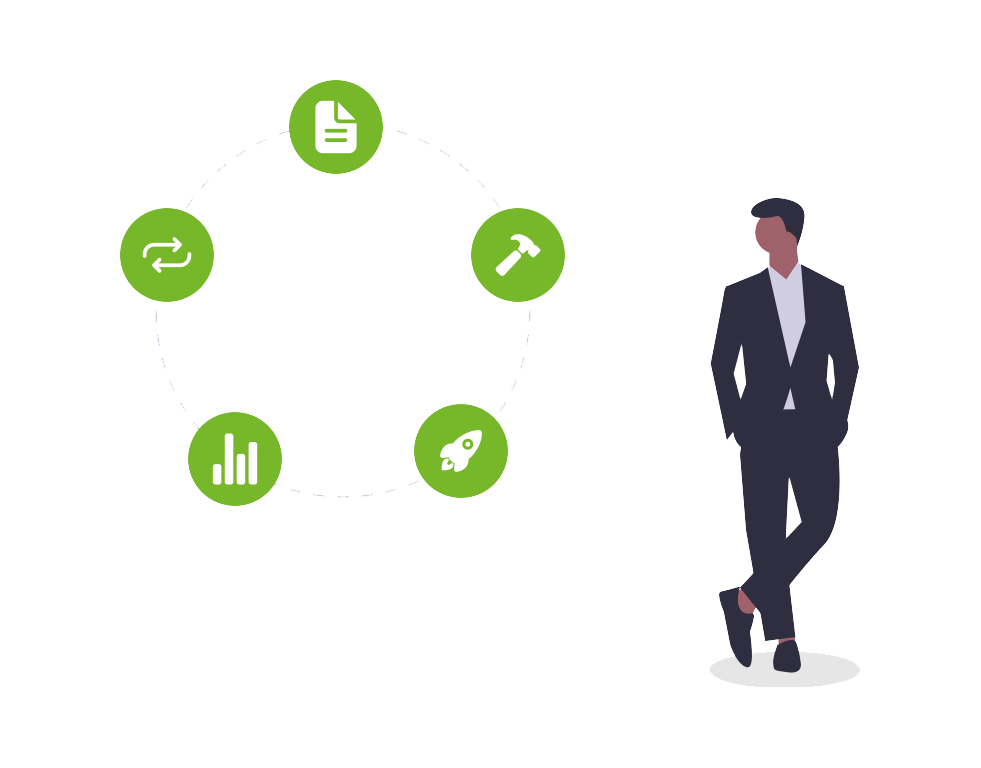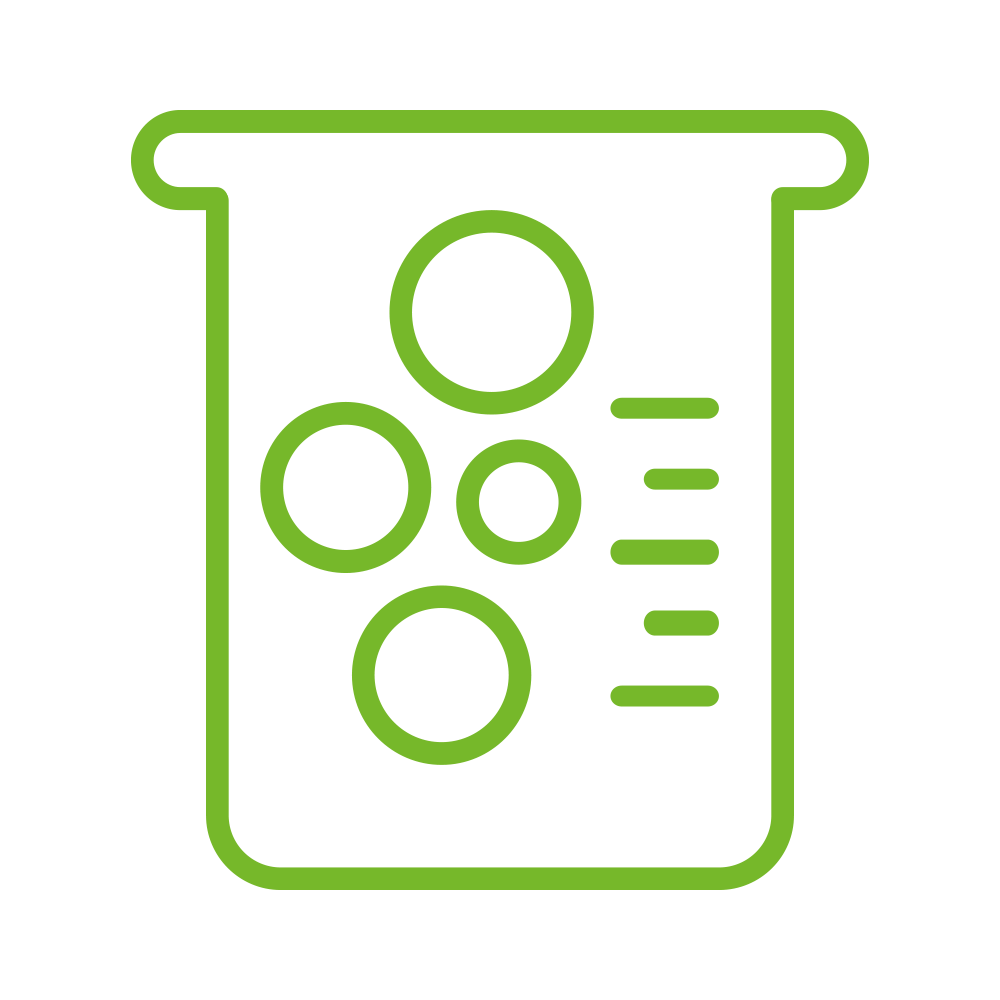 After having been treated and filtered, water must undergo disinfection in order to maintain its properties and withstand colonization by micro-organisms.
Moreover, regulations often require that a minimum concentration of free chlorine be maintained throughout the distribution network.
The units can use one of several disinfection techniques depending on the objective:
Continual disinfection by injection of reagents (i.e. chlorine compounds)
Ozone disinfection
Ultraviolet (UV) disinfection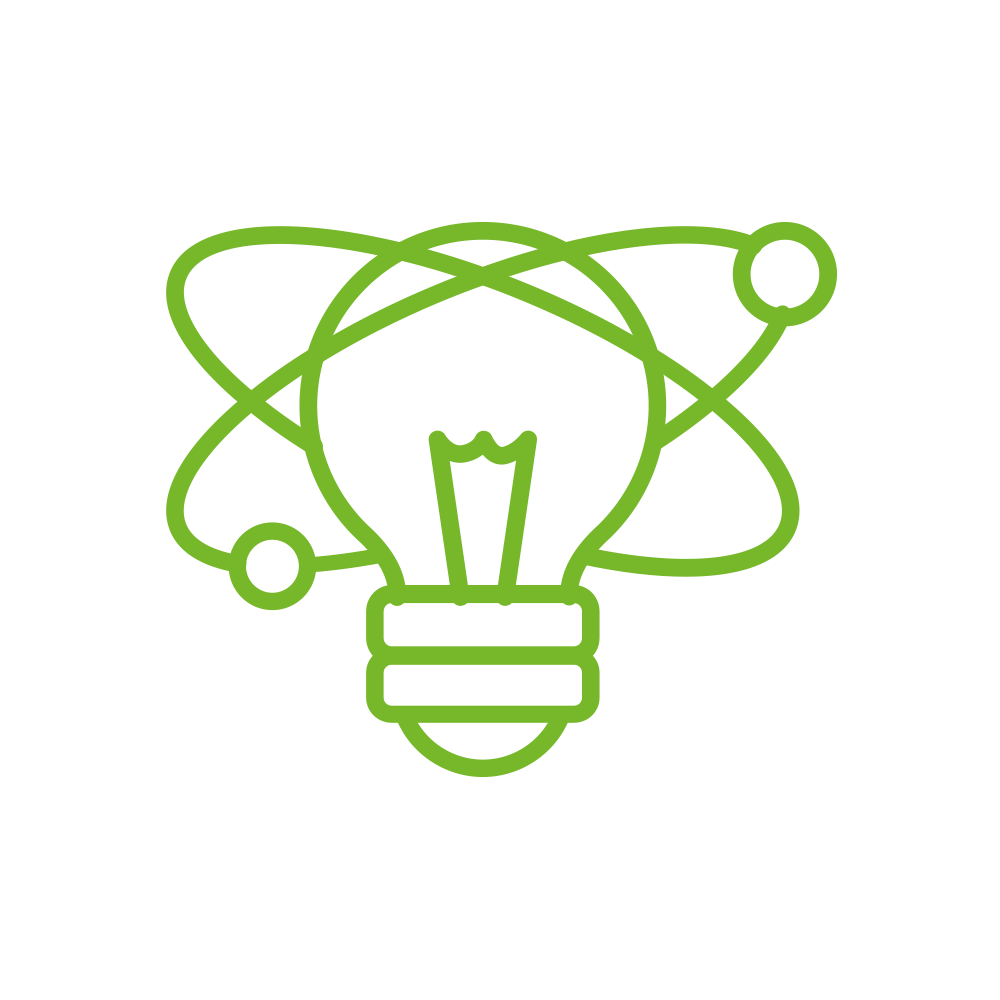 Read more
Chlorine is the most commonly used reagent for the continual disinfection of process water and in the production of drinking water. Chlorination is an easy to implement technique.
When all pathogenic microorganisms (viruses, bacteria, algae, yeasts, …) have been eliminated, residual chlorine remains which ensures disinfection of water over time. This protects water during storage for example.
Read more
Ozonation disinfects via trioxygen (O3 or ozone) induced oxidation. Several methods exist to produce ozone on site from ambient air or liquid oxygen. This technology has many advantages and is highly efficient. Ozone disinfection is generally picked for its cost effectiveness.
Read more
UV disinfection functions with lamps that emit UV-C rays into an irradiation chamber. These rays penetrate the nucleus of pathogenic microorganisms (germs, viruses, algae, moulds, bacteria, yeasts) present in the water and destroy them by stopping their DNA replication process.
UV rays do not affect the water's pH or its organoleptic characteristics such as odour, color or taste. The exposure intensity (a function of the lamps' power, surface area and irradiation time, the water's depth, …) is adjusted to the volume, flow rate and bacteria types.
Tell us about your project

Nomado is specialized in the design and construction of compact water treatment units. Our solutions are integrated into sea containers, skid-mounted or mounted in portable cases.
 NOMADO
21, Boulevard du Capitaine Gèze
13014 MARSEILLE – FRANCE
© NOMADO SAS | ALL RIGHTS RESERVED